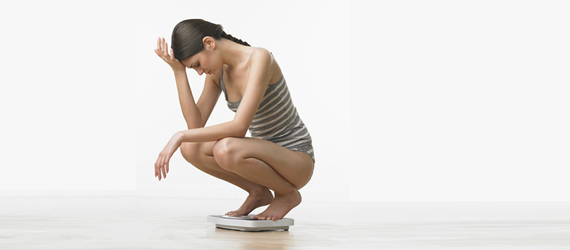 Congratulations! Most people never even lose enough weight to get to a plateau. If you have been consistently working out and eating healthy but you stopped losing weight, there might be a couple of ways for you to get over this hump.
1) Water weight – this might be a symptom, not a solution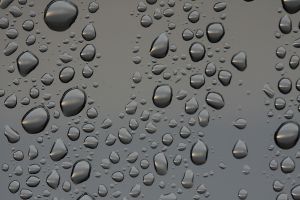 Since we do not know how much you have actually lost, there might be a possibility that it could have been water weight. If you have been consistently exercising for 2 months and lost about 10 lbs, there is a chance that a ton of that is water weight that you burn from sweating. If this isn't you, then read on…

2) Write down what you eat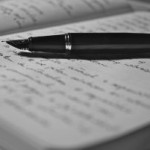 Drastic times call for drastic measures. We know it is boring and tedious to write down everything you eat but if you are really serious about breaking your plateau, now is your time to start. Most people under calculate what they eat by a portion or two. A good site to check how much calories there are in your food is CalorieCounter.com. If you realize that you have been eating correctly, then read on…
2)Carb Cycling
We will try to summarize what this is in 1 paragraph (there are books on this 1 topic alone). Carb cycling basically means eating regularly but cycling in low-carb days. For example, you eat the same 5 meals a day consisting of rice, chicken, and broccoli from Monday to Sunday. On Monday, you eat chicken, rice, and broccoli for all 5 meals. From Tuesday to Thursday, you cut out rice for the last 3 meals of the day. On Friday, you eat regularly and from Saturday to Monday, you cut carbs again. In this way, you cycled in 3 days of low carb and 1 day of re-feed. Here is an illustration of how it works:
Monday
Eat chicken, pasta, and rice for all 5 meals of the day






Tuesday
Eat all 3 only for your first and 2nd meals






Eat only chicken and vegetables for your last 3 meals
Wednesday-Sunday
Copy Monday and start the cycle all over again
What this does is trick your body so that it does not go into starvation mode. The one re-feed day keeps you in regular fat burning mode so you won't be packing on fat. This system is awesome because if you were to try the regular low-carb diets, your body knows. Your body starts to go into starvation mode and pack on fat because you aren't eating enough.
To learn more about carbohydrate cycling, sign up for our newsletter on the right panel.
4)HIIT (High Intensity Interval Training)
Studies have shown that HIIT training burns more fat and keeps your metabolism for the rest of the day compared to running alone. Again, there are many variations of how this is done but this is how we like to do it:
1)Jog on speed 5 for 2 minutes
2)Run at speed 8.5 for 1 minute
3)Go back to jogging on speed 5 for 2 minutes and continue doing this for 20 minutes
Of course you probably wouldn't be able to do this when you first start but you can work your way up. You can try walking on speed 2 or 3 for 2 mins and running at speed 5 or 6. The longer and harder you push yourself, the further you can go.
5)Strip sets/super set
If you haven't been lifting weights, you should definitely start. If you have been lifting weights consistently, you might want to try trip sets or supersets.
We tend to do strip sets on our last set but you can do it whenever you want (or on all your sets if you like). What you want to do is to get a weight that you can do 8-10 times max and when you can't do it anymore, go lower in weights and try to do 8-10 times again. Keep going lower until you are exhausted or until you can't move that body part anymore.
A superset is where you work on one body part an immediately do an exercise for another body part back to back. A classic example would be if you were doing some bicep curls, you would immediately jump into some dips to work your triceps.
For more about supersets or anything else, sign up for our newsletter or contact us and just ask!
Plateau no more?
If you have incorporated all of the above, your plateau should be gone. Your body should be shocked and changed into a fat burning furnace. Remember to work hard, write everything down and to visualize your goals.
For more information on how to reduce belly fat visit our home page.